Sharik Was Stuck In A Concrete Pipe In A House Und..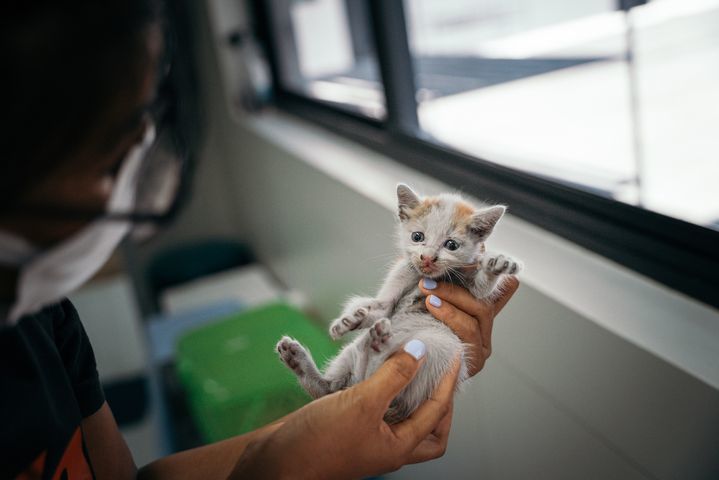 Sharik was stuck in a concrete pipe in a house under construction. He was only 7 weeks old, lost from his mum and absolutely terrified. His scared little face spoke a million words. Thanks to animal lovers like you, who luckily heard his cries and reached out to us, Sharik is now under our care and is growing into a loving boy!
He has made a brilliant recovery, and is coming out of his shell. He loves playing with the other rescue kittens at our shelter… And with all the toys he can find 😍🐾. Sharik is only one of the many kittens and puppies who are bound to a life of suffering. Only with your help can we reach more animals like him, and give them the care and life they deserve. Your donation today can ensure more animals like Sharik can be rescued: Will you please give a gift to help? Please click here: https://links.soidog.org/give-for-kittens-like-sharik 🙏🧡

Source: https://www.facebook.com/108625789179165/posts/7452812431427..
Facebook Comments