Meet Lamu, A Tripaw Sweetheart Who's Been Searchin..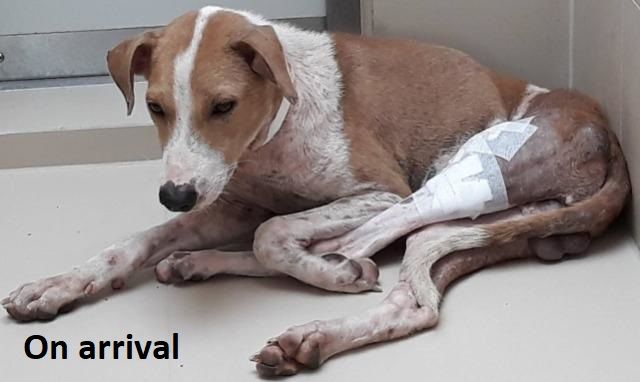 Meet Lamu, a tripaw sweetheart who's been searching for his forever home for more than three years now: https://links.soidog.org/Adopt-Lamu
Before Lamu came to us in 2018, he was roaming the streets as a stray and being fed by a kind local. But life on the streets can change in a moment. One day, Lamu met with an accident, and his hind leg was so badly injured that it had to be amputated.
Lamu adapted well to a tripaw life and enjoys the same things his four-legged friends do, like rolling in the grass and kicking his legs in the air and doing high-speed zoomies!
Lamu is still a bit shy and unsure in new places, but he's made wonderful progress and would love nothing more than to find a home of his own where he can experience the love of a family. Please give a shy dog like Lamu a chance: https://links.soidog.org/Adopt-Lamu

Source: https://www.facebook.com/108625789179165/posts/7513532752021..
Facebook Comments