My Name Is Mazaki, And I Have A Story To Tell You...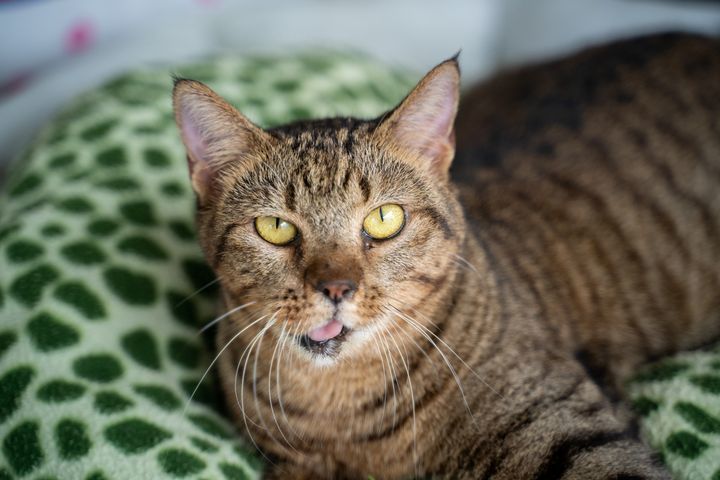 My name is Mazaki, and I have a story to tell you 🤩😻. I was having a really hard time on the streets before some kind human found me and brought me to Soi Dog for urgent help. I had been hit by a car pretty badly… It hit me so hard that my jaw was permanently dislocated, and I wasn't able to eat or drink properly for days. I became so weak that I honestly thought I wasn't going to survive much longer.
The vets were able to fix my jaw fracture by reconnecting the broken bits with a wire, which made it a lot easier for me to eat and drink – such a relief! Unfortunately, my jaw will always be a bit out of place and look funny, with my tongue just hanging there.😎🙌 Life here at the shelter has been pretty good so far, but I need a sponsor in order to keep getting the best care possible! Will you please become my sponsor? Please click here: https://links.soidog.org/become-mazakis-friend 🧡🙏
Sadly, given that I have FIV and a special condition, it is highly unlikely that I will ever be adopted. The good news is that you can sponsor me and give me and my feline friends all the comfort we need. Please click here to sponsor me: https://links.soidog.org/become-mazakis-friend 🧡🙏

Source: https://www.facebook.com/108625789179165/posts/7513622355346..
Facebook Comments