Activists Across Asia Call For Mcdonald's To End Use Of Cage Eggs
Thanks Free Malaysia Today for the coverage, let's get the #cagefree conversation started in Malaysia!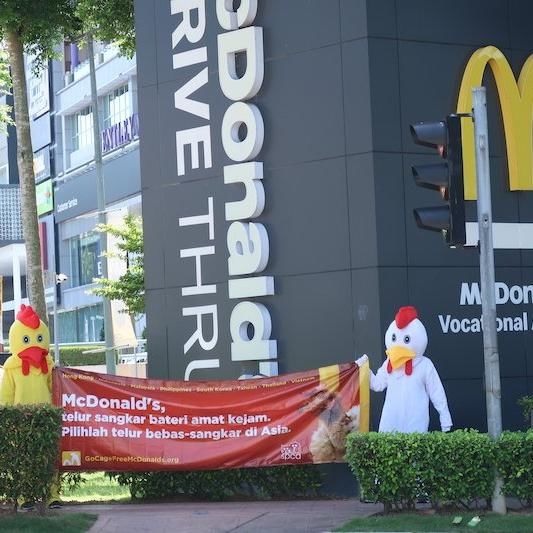 Demonstrations were held last Saturday in front of outlets in Petaling Jaya, Hanoi, Bangkok, Jakarta, and four other cities in the region.

Source: https://www.freemalaysiatoday.com/category/leisure/2022/05/2..
Facebook Comments