Heroic Vet Helping The Animals In Mariupol, Ukrain..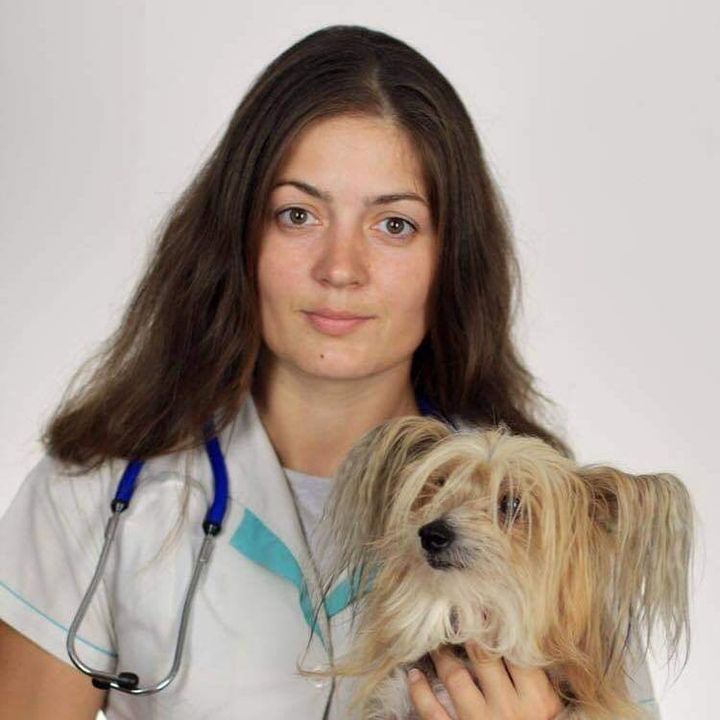 HEROIC VET HELPING THE ANIMALS IN MARIUPOL, UKRAINE
Everyone knows the story of the city of Mariupol which was destroyed by Russian forces over a period of more than two months before falling to Soviet occupation in May. But the lesser known stories are of the heroes here who are trying to pick up the pieces and offer comfort and care for the animals. Veterinarian Ogla Opushneva is one of those brave souls who did not flee, and today she's trying to continue her lifesaving work as a veterinarian under the most extraordinary of circumstances.
"Oh! You are so kind!" Olga said when receiving a donation from Harmony Fund last week. "We try to rebuild our life here. A lot of people couldn't to go out and they try and wish to save their pets. For now I have 8 extra dogs which I keep and wait for their owners. And people really search for their lost pets. Also I keep some cats from streets, about 6- 7. I can't to keep more, don't have enough place. But now my hospital is the only one which has at least electricity, water and some diagnostic systems. So from my house I should to do a hospital for infected, non-infected animals and an operation room also. I plan to do reparation in one room to have maybe a hospital for in-patients. Your donation help me a lot with this. I will send you a pictures how it will be done. I believe in peace and kindness. God bless you!"
Naturally, we at Harmony Fund will continue to help shelters here in Ukraine and volunteers who are feeding homeless animals. We're helping so many brave heroes like Dr. Opushneva. However, donations have fallen so sharply since April and we do need a miracle right now…
Our website: www.HarmonyFund.org
To donate: https://harmonyfund.org/donation/emergency-fund-for-ukraine-animals/

Source: https://www.facebook.com/354155423409147/posts/3853861702860..
Facebook Comments