We Need Your Help Feeding 750 Hungry Dogs. Can You..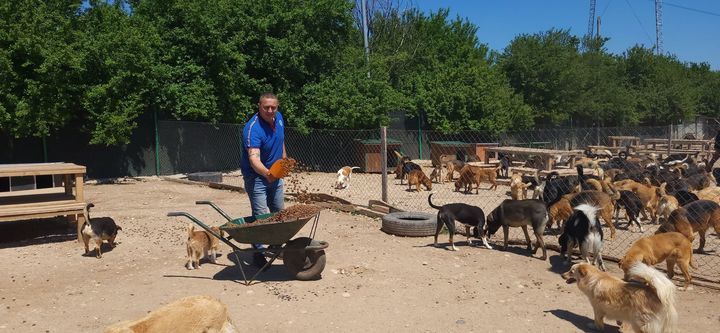 WE NEED YOUR HELP FEEDING 750 HUNGRY DOGS
Can you imagine what it takes to feed a pack of 750 rescued dogs each day? Sasha Pesic can, as he's been leading a shelter in Nis, Serbia for many years. He remembers what is was like on the days that he had nothing but discarded, stale bread to feed them. Worse yet, he remembers the days there was nothing at all.
We're in need of a big burst of help. Donations have been down to a trickle for the last few months, while kibble costs have risen sharply. Here at Harmony Fund international animal rescue charity, we have been helping feed these dogs for a long time now, and we can't let them down. Our mission is to help "underdog" rescue squads all over the planet. We need to raise another $3,100 for the dogs before the end of the month. (If you personally know a business, media outlet or influencer who can help us, please let us know)
TO FEED THE DOGS:🥰
Please make a donation here or on our website. https://harmonyfund.org/donation/donation-for-100s-dogs-serbia/
Thank you everyone.

Source: https://www.facebook.com/354155423409147/posts/3888239232756..
Facebook Comments