This Turtle Is Named After Its Pointed Beaks, Whic..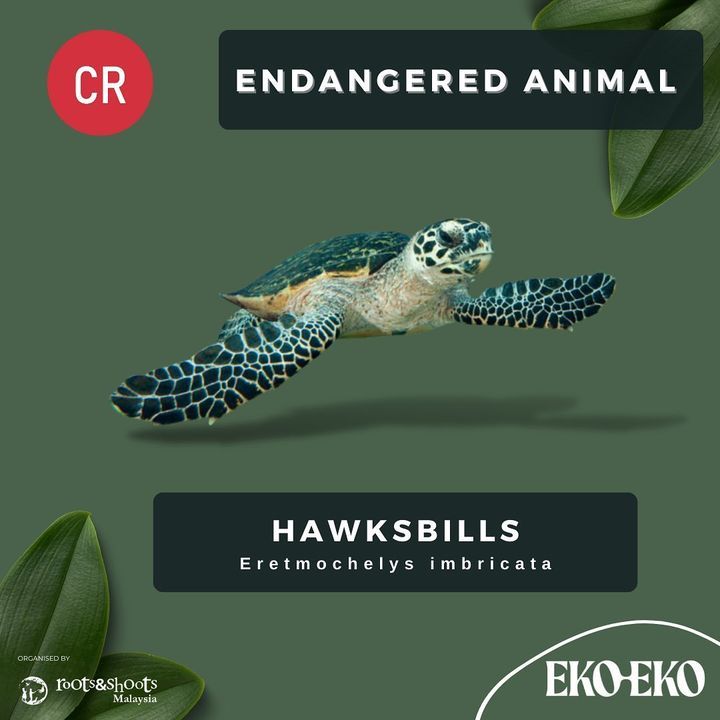 This turtle 🌊 is named after its pointed beaks, which resemble those of birds, Hawksbill 🦅.
They've existed for the past 💯 Million Years and they've been a fundamental link in the ecosystem far longer than humans have even been on Earth.
The Hawksbill turtle 🐢 is omnivorous and one of their 🌟 favorite diets is the sea sponge🧽 by feeding on this they help to keep reefs 🐚healthy.
The Hawksbill's shell is colorful 🌈 and changes color slightly, when it is in warmer waters🌅, it lightens to a mellow amber tone, in cooler waters 🌊, it takes on a deeper hue in colder water.
Information reference link :
- https://www.worldwildlife.org/species/hawksbill-turtle, https://wildlifeinformer.com/facts-about-hawksbill-sea-turtles/,
Front image credits:
- https://www.worldwildlife.org/species/hawksbill-turtle
Image credits: pic: https://reefguide.org/leatherybarrelspounge.html, – https://www.fisheries.noaa.gov/species/hawksbill-turtle
#rootsandshootsmy #Wildlife #Photography #rootsandshoots #MalaysiaWildlife #Nature #Volunteering #TreePlanting #Youths #Malaysia #Sustainability #Biodiversity #Environment #Climateaction #Climatechange #Makeadifference #Ekollforchange #Youthmovement #EkoEko #RASMA

Source: https://www.facebook.com/924104410951949/posts/5803462133016..
Facebook Comments