Will You Be Ajax's Adoption Hero? I Have So Much L..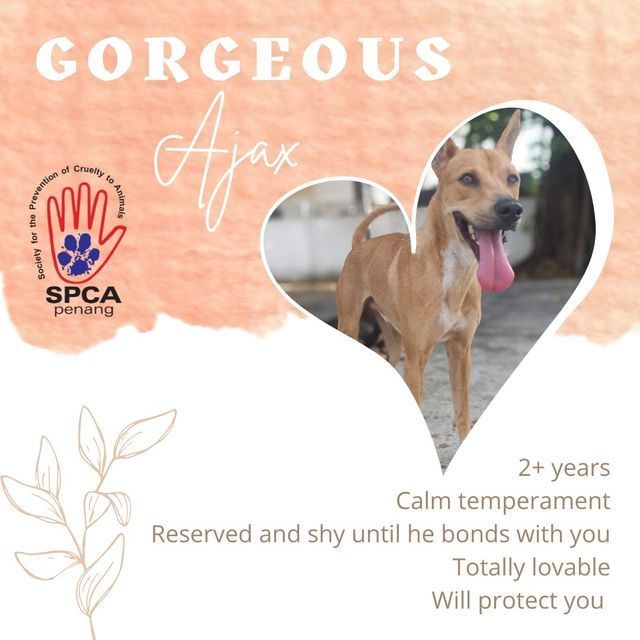 Will you be Ajax's adoption hero? I have so much love for this handsome boy! He's been at the SPCA for over 2 years which is crazy…he's a great boy: gentle, a little timid and a big smiler. Take the time to gain his trust and he'll be loyal, protective and a good companion to you. At 2+ years old, he is ready for his hero to come pick him up and take him home.
Ajax would best suit a home with a garden because he likes to walk around and relax in the shade. The bonus is that he'd also give you protection as well as friendship. He's friendly with other dogs so could join a house with a dog. Give him a chance! Visit him at the SPCA. http://www.spca-penang.net/
#spcapenang #adoptdontshop

Source: https://www.facebook.com/69082364971/posts/10162002425809972..
Facebook Comments