Brindle And (Just About) Ready To Mingle
It's a beautiful day to adopt a dog like Belyo, our 🌟Dog of the Week🌟 https://links.soidog.org/dog-of-the-week-belyo
This petite young brindle boy was brought to Soi Dog as a puppy to be neutered when our vets noticed he had some telltale symptoms of canine coronavirus and canine distemper – two diseases which can be deadly, particularly in unvaccinated pups. He was kept at the shelter for treatment, and fortunately he made it through.
Belyo was always a bashful puppy, and that shyness has followed him into adulthood. But what makes us sure that he's ready to fly the shelter nest and join a home is the unbreakable bonds he makes when he's given the time and space to do so. Just look at the love he has for his carer! All we need to do is swap the bench for a sofa and the carer for an adopter.
Can you give Belyo his big break? He would do best in a calm and quiet home, and he's happy to share that home with another dog too. Don't wait, enquire today: https://links.soidog.org/dog-of-the-week-belyo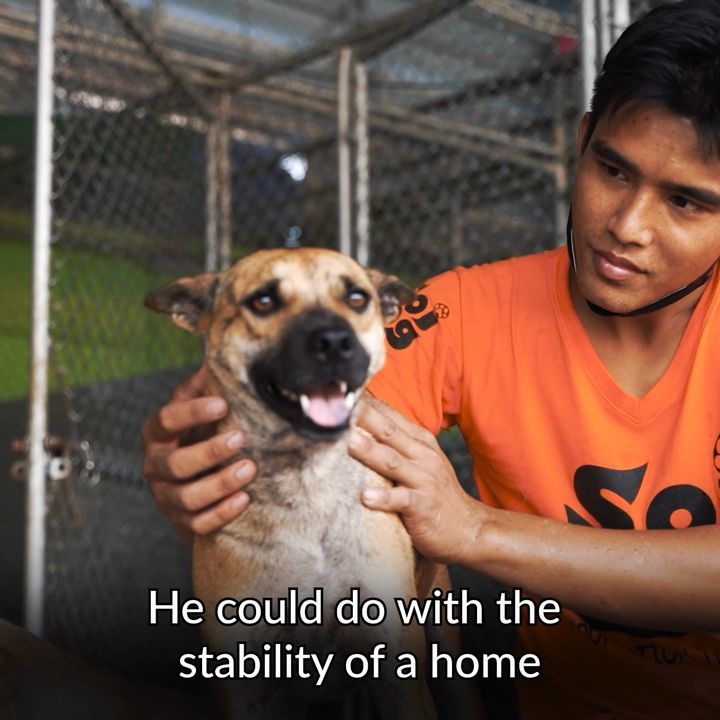 Source: https://www.facebook.com/SoiDogPageInEnglish/videos/57724086..
Facebook Comments