Cats Are Often Misunderstood And So Are The Health..
Cats are often misunderstood – and so are the health issues that affect them. But July 16th is an opportunity to learn a little more about one particular virus affecting cats worldwide: feline leukemia 🐱
Feline leukemia virus (FeLV) is spread between cats via bite wounds, social grooming and sometimes (though rarely) shared litter trays and food bowls. Once infected, the virus weakens their immune system and makes them susceptible to infections, anaemia and cancer.
On the face of it, FeLV may sound scary, but we hope the furry faces of our FeLV+ cats here show that it doesn't have to be! Though the virus shortens a cat's lifespan, they can still live happily and healthily during that time with the right care and in the right environment. And we believe they deserve to.
Here are a few ways we can all help:
💉 Vaccinate
While there's currently no definitive cure once a cat has been diagnosed with FeLV, there is an effective vaccine to prevent them from contracting it in the first place. Ensure your cats and the stray cats in your neighbourhood are protected.
📖 Educate
There are lots of unhelpful myths surrounding FeLV, but you can educate yourself and others that FeLV is prevalent but preventable and damaging but not a death sentence.
🏠 Adopt
Soi Dog does not adopt FeLV+ cats overseas due to the stress the journey places on their already-weakened immune systems. However, your local shelter may have some FeLV+ felines in need of a home.
🐈 Sponsor
Many of the cats in the Soi Dog sponsor programme are FeLV+. With a small monthly gift, you can be their lifeline. In return, they'll send you regular updates and photos and a special video at Christmas. Please click here to learn more: https://links.soidog.org/a-chance-to-live
#Caturday #FelineLeukemiaDay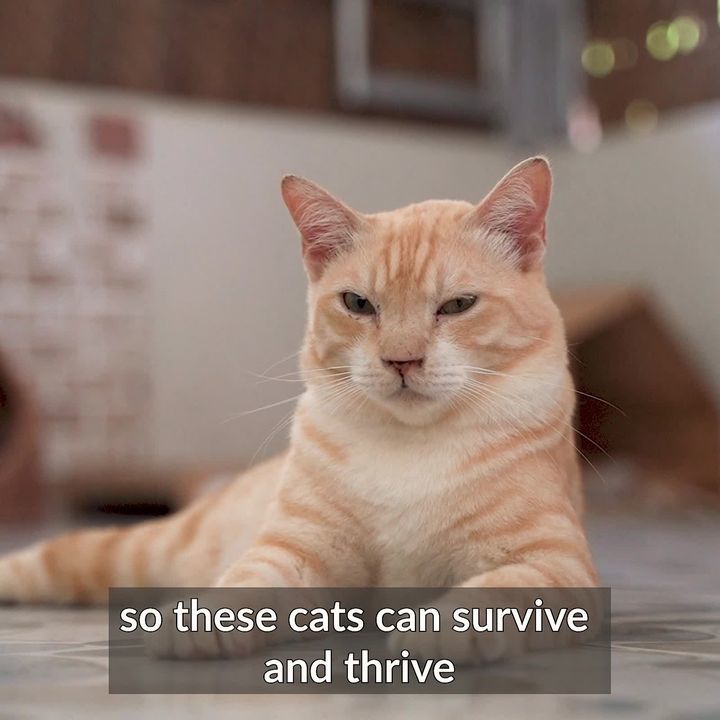 Source: https://www.facebook.com/416170950540747/videos/217731170909..
Facebook Comments