Hi, My Name Is Cuddles. And Today I Am Here To Ask..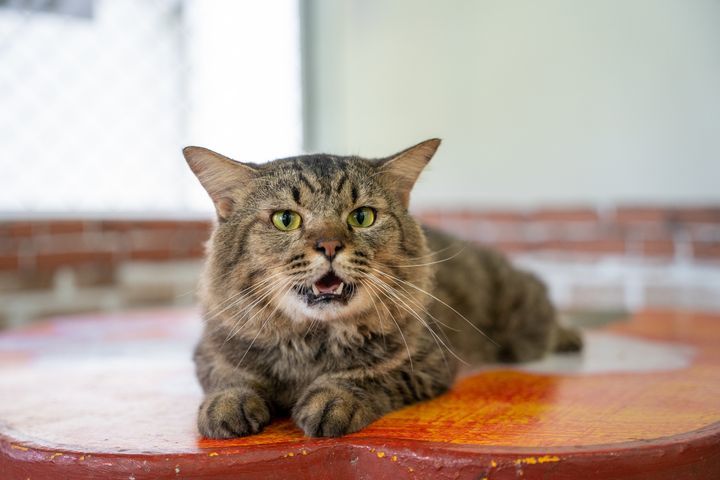 Hi, my name is Cuddles 😻😎… And today I am here to ask you something very special… Will you become my kind sponsor today? You can become my special sponsor just by clicking here: https://links.soidog.org/become-his-sponsor-now 😻🐾 That would be awesome!
Despite my name, I was never lucky enough to have a kind human to cuddle me – which is a shame to be honest because I do love cuddles a lot. My life has always been on the streets, and one day, I got injured. I was hurt and so weak that I thought I was going to die. I had an old, crusty wound on my tail, I was hurting all over my body and my beautiful fur was a matted mess covered in lice.
Thankfully, some kind animal lover found me struggling on the streets and asked Soi Dog to come and help. I was then rescued and brought to the safety of the shelter. They were all wondering what had made me so incredibly weak, and it turns out I was positive for both FIV and FeLV – such good luck… 😨 So, because of all these issues, it will be super hard for me to find the perfect forever home. The good news is that you can sponsor me and give me the best life possible here at the shelter with all my feline friends !! Do you want to do that? Please click here to read more about me and become my lovely, much-needed sponsor: https://links.soidog.org/become-his-sponsor-now 😻🐾🙌

Source: https://www.facebook.com/416170950540747/posts/4187193769525..
Facebook Comments