Drake Is Living His Best Life. Drake Previously Ca..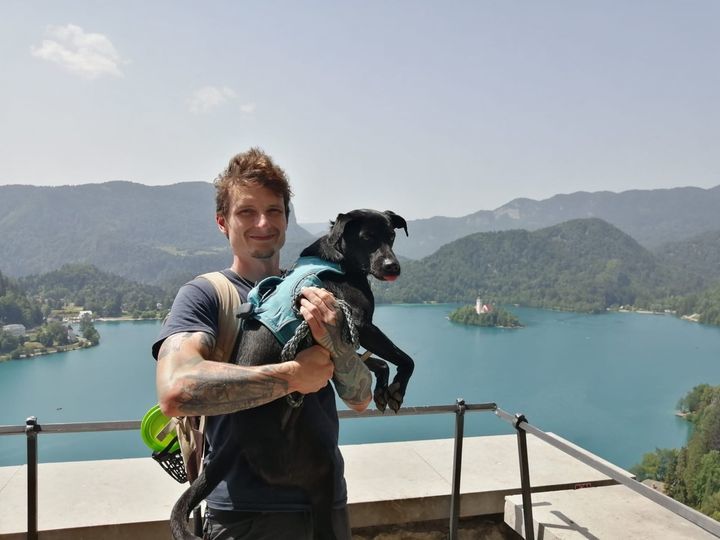 Drake is living his best life.
Drake (previously called Thefirst) was brought to Soi Dog in 2020 after being attacked by another street dog. The attack left him with a wound to his right hind leg which had become infected. With septicaemia setting in, our vets had to amputate the leg to save his life.
In April 2021, Drake was adopted by a family in the Czech Republic who fell in love with him as soon as they saw his profile. Drake's life has been full of fun activities and adventures ever since. Here's a lovely update from his new dad:
"I was on a vacation in Slovenia recently and I took Drake with me. Drake went through an amazing transformation this year. He is very playful and friendly towards other dogs and people. He's already experienced so many things (public transport, office life, parties, pubs, long car trips, sleeping in a tent, mountain trails etc.) and he always took everything so amazingly well, adapting so quickly. Considering everything he went through, it's truly incredible. And we are really a perfect match together.

"
Drake might love an active, sporty lifestyle with his family. Other soi dogs might just enjoy some cuddles at home and playing in the backyard. Regardless of their preferences, these rescued dogs simply want the same thing – a forever home.❤
Visit our website to find your perfect match: https://www.soidog.org/adopt-a-dog

Source: https://www.facebook.com/416170950540747/posts/4190686802509..
Facebook Comments