Surprisingly, Our Beautiful Blind Girl And Dog Of ..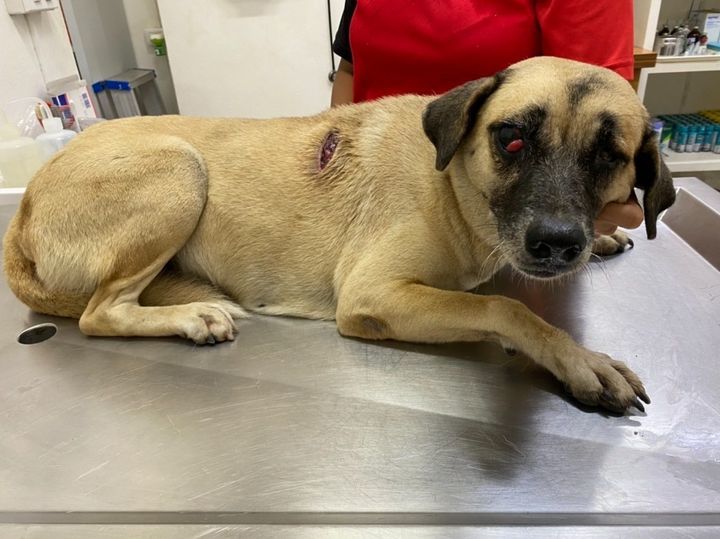 Surprisingly, our beautiful blind girl and 🌟Dog of the Week🌟 Ghibli didn't originally come to Soi Dog for any eye-related treatment; she came for safety after being cruelly slashed across her side with a knife.
However, during her initial examination, our vets noticed she'd permanently lost vision in both of her eyes from chronic conjunctivitis and inflammation.
While our vets were able to repair her wound with reconstructive surgery, there was nothing they could do to restore her vision. With her eyes only serving to cause her pain, they were removed.
We expected Ghibli to emerge from surgery fearful and reserved, but boy did she prove us wrong. There's not a corner of the shelter she won't confidently explore on her walks, and there's not a single person she wouldn't call a friend.
An easygoing girl, Ghibli can join a home with other dogs but is equally happy to be your one and only. Though blind, she will see straight into your heart and run straight into your arms. Please enquire here: https://links.soidog.org/adopt-ghibli

Source: https://www.facebook.com/416170950540747/posts/4192376069007..
Facebook Comments