At First Glance, You Might Be Tempted To Feel Sorr..
At first glance, you might be tempted to feel sorry for 🌟Dog of the Week🌟 Ghibli, but she wouldn't want you to! This blind and beautiful girl lives her life just like any other dog, and she's ready to win you over with her sweet personality, not sympathy for her story: https://links.soidog.org/dog-of-the-week-ghibli
Ghibli was brought to Soi Dog just before Halloween last year, and she'd already experienced her fair share of horror. Chronic conjunctivitis and inflammation had caused her to lose her vision, and while she was roaming the streets blind, someone slashed her on her side with a knife. The knife wound was repaired with surgery, but sadly the damage to her eyes was irreversible.
Not to worry, says Ghibli. Onwards and upwards. Adventure awaits! And for Ghibli, adventure means finding a home in a new corner of the world where she can explore with her nose, receive rubs on her belly and love with all her heart. Click here to make her yours: https://links.soidog.org/dog-of-the-week-ghibli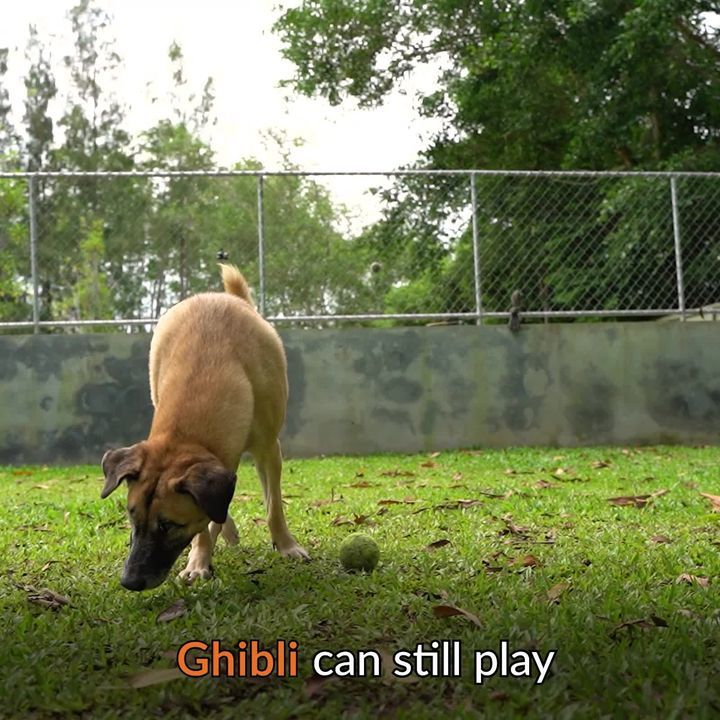 Source: https://www.facebook.com/416170950540747/videos/357987466524..
Facebook Comments