Did You Know That Turtles Are Living Fossils?. The..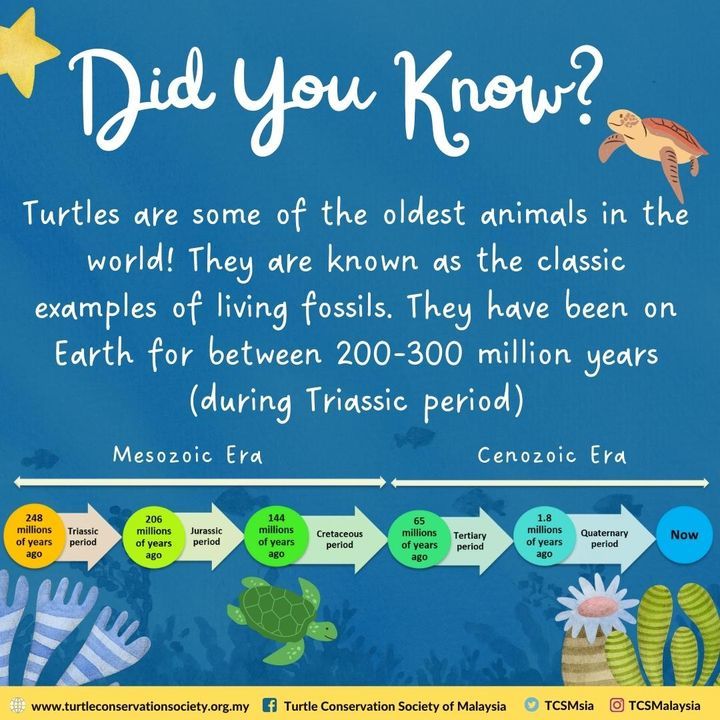 Did you know that turtles are living fossils? ⁠
⁠
The oldest turtle fossil had been found in China and it was estimated to be 220 million years old! ⁠
⁠
Turtles have been on Earth for millions of years since the Triassic period, which means they have been around since the dinosaur era. Like the dinosaurs, the prehistoric turtles were massive, larger than the modern, extant turtles.
你知道海龟是活化石吗?
在中国发现的最古老的龟化石估计有2.2亿年历史!
自三叠纪以来,它们已经在地球上存在了数百万年。这意味着它们在恐龙时代就已经存在了。与恐龙一样,史前龟也是巨大的,比现在的现代龟大。
⁠
#didyouknowMonday #turtle #seaturtle #freshwaterturtle #terrapin #tortoises #ocean #river #nature #turtlesofinstagram #turtlesofMalaysia #turtleawareness #turtleconservationsociety #turtleevolution #livingfossils #reptiles

Source: https://www.facebook.com/263977236974570/posts/5510653335640..
Facebook Comments