We Are Incredibly Honoured And Grateful To Receive..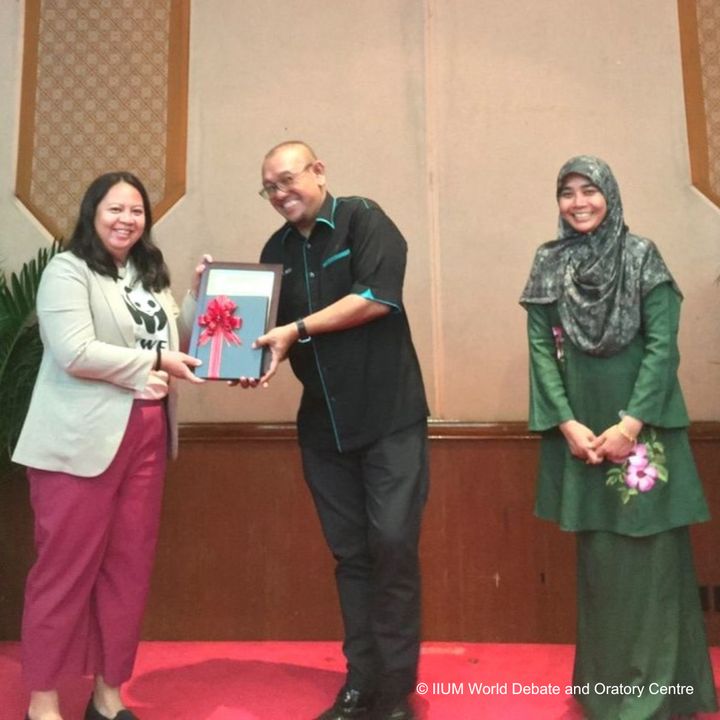 We are incredibly honoured and grateful to receive an appreciation award from International Islamic University Malaysia (IIUM). WWF-Malaysia is proud to have partnered with IIUM World Debate and Oratory Centre on the first-ever National Intervarsity Mock Trial Competition in 2021.
We extend our heartfelt appreciation to IIUM for recognising our efforts in promoting education and empowering students through this remarkable platform. This appreciation award serves as a testament to the collective commitment of both organisations in shaping the leaders of tomorrow by making the important topic of sustainable development the agenda for a national competition. IIUM and WWF -Malaysia are committed to having the second edition of the national intervarsity mock trial competition on this topic this year.
Special thanks to everyone involved, including the committed participants, the organising committee, and our dedicated team at WWF-Malaysia. It is through collaborative initiatives like these that we can make a real difference in building a more sustainable and just future for all.

Source: https://www.facebook.com/108100218241/posts/1016277800424824..
Facebook Comments