Buttons And Bows Malaysia Cat Adoption Fiesta 2023..
Buttons and Bows Malaysia Cat Adoption Fiesta 2023 di Amcorp Mall Petaling Jaya Selangor kini berlangsung dan esok adalah hari kedua. Bermula hari ini Sabtu 3/6/2023 hingga Ahad 4/6/2023 dari jam 11.00 pagi hingga 5.00 petang dengan penyertaan 10 shelter/rescuer termasuk Galeri Animal Malaysia, Happy Cat Home – Official, Shikin Shelter, Stray Free Foundation, Lingy Cat Adoption dan beberapa lagi yang lainnya. Booth Neco Pet Care, Anymal Lab, Izzlisha Majesty – Cat Litter, Cat Hotel & Spa, Lembaga Kebajikan Haiwan Jabatan Perkhidmatan Veterinar turut menyediakan tawaran menarik.
Jom ramai-ramai kesana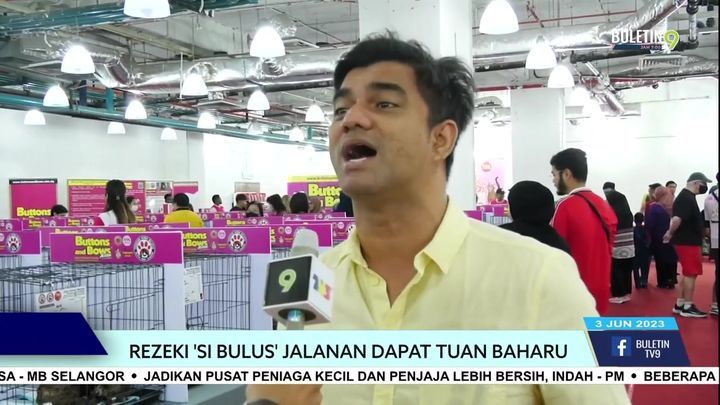 Source: https://www.facebook.com/217518001028827/videos/814427103047..
Facebook Comments