Wwf-Malaysia On Rimbakita
We're delighted to share that WWF-Malaysia signed a Memorandum of Understanding (MOU) with Astro on 17 August 2023, at the launch of Astro's RimbaKita programme. The aim of the MOU is to build public awareness and support for WWF-Malaysia's conservation efforts by broadcasting and making our content available on Astro's platforms.
Alongside this partnership, Astro will feature a dedicated rail which will be available to all customers from 17 August to 6 September 2023. The rail will feature renowned directors of environmental documentaries, including the public premiere of WWF-Malaysia's "Bornean Elephants – A Journey Through A Living Landscape"; a story of coexistence with these gentle giants as they traverse through the Sabah landscape. These documentaries aim to highlight environmental awareness and showcase the rich biodiversity of our forests.
The documentaries can be watched on Astro on Demand, which is available on the new Astro Ultra and Ulti boxes. Viewers can also watch via Astro GO.
Be sure to watch and share away with your friends!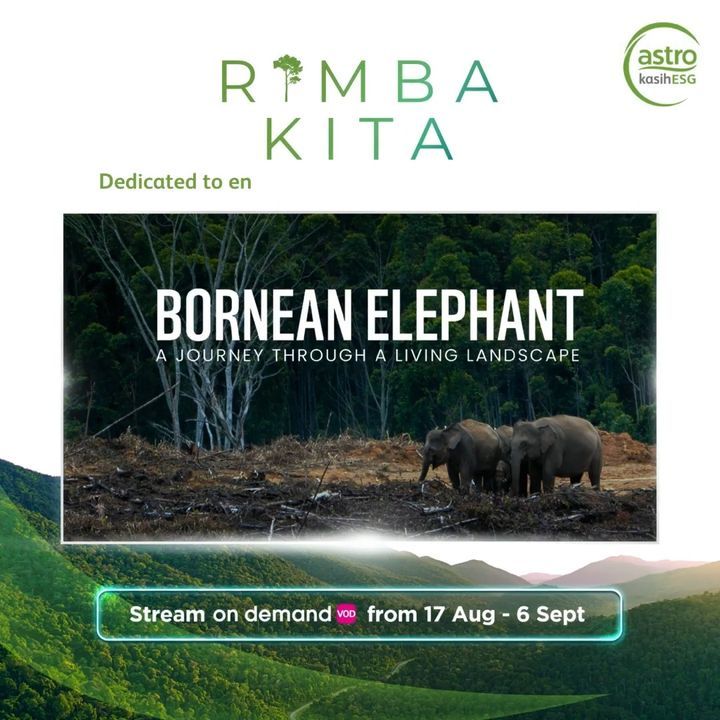 Source: https://www.facebook.com/638140668356355/videos/106794681771..
Facebook Comments