Miracle Baby For Adoption Sunway, Selangor. A Whit..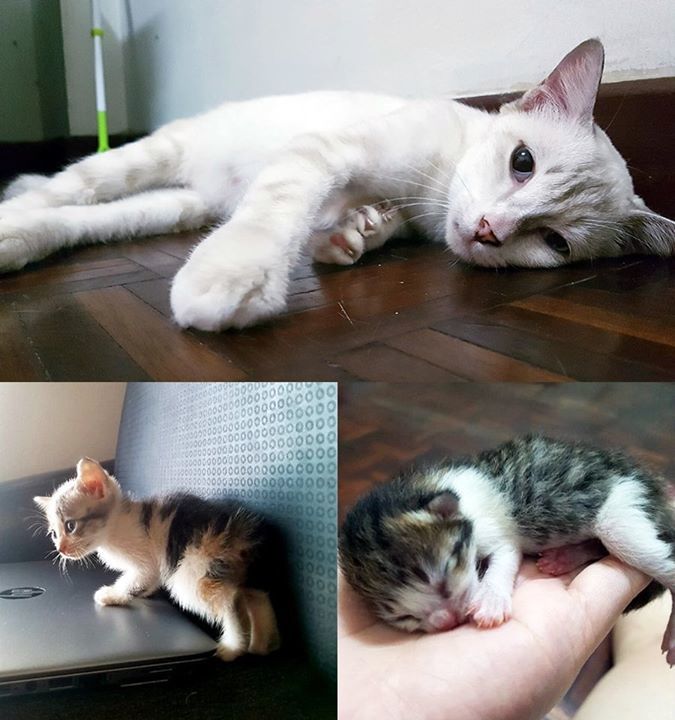 Miracle & Baby For Adoption — Sunway, Selangor
https://PetFinder.my/pets/97775
A white beauty with blue watery eyes, Miracle is a gentle spirit who will purr and rest her head on your legs, with heart-melting girly meows.
This affectionate stray mama delivered 5 kittens recently, 4 of which were adopted with 1 stripey, sporty boy remaining.
Can you give Miracle and her little boy a loving home?

Source: https://www.facebook.com/PetFinder.my/photos/a.2849535748836..
Facebook Comments