Culture, Ecosystem And Economy To Reap Benefit From Turtle Conservation - WWF-Malaysia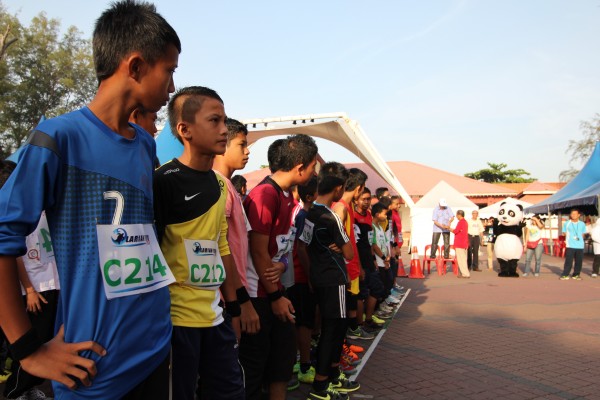 22 June 2013, Kuala Terengganu, Terengganu: The extinction of marine turtles in Malaysia would mean a significant loss to the country's cultural and natural heritage as well as potential revenue for turtle states, WWF-Malaysia stressed today. One of Malaysia's iconic species, turtle conservation efforts will enable the ancient mariners to continue to leave their long-standing signature in the country.
"Marine turtles have existed as an integral part of Malaysia's rich historical and cultural context. For example in Malacca, Hawksbill turtles were first recorded in 1613 by Eredia in his book Description of Malacca which narrated the glory of the Malaccan empire. In Terengganu, turtles are recognised as the state's Icon and have been featured as the state's official Football team. Rantau Abang in Terengganu was also a landmark in Malaysia 50 years ago for Leatherback turtle landings with more than 10,000 recorded nestings in a season," stated Dato' Dr. Dionysius Sharma, Executive Director/CEO of WWF-Malaysia.
"However, four of the seven marine turtle species that can be found in Malaysia are now ranked from Vulnerable to Critically Endangered in the International Union for Conservation of Nature (IUCN) Red List. Over the last 20 years, there has been a 99% decline of Leatherbacks, 95% for Olive Ridleys and more than 60% decline in population for the Green Turtles. There are only two remaining nesting populations of Hawksbills of significant size in Malaysia; in the Sabah Turtle Islands and Melaka with approximately 400-600 nestings annually in each state. Hawksbill populations in Terengganu, Johor and other states have declined by more than 60% and currently remnant numbers remain."
In Terengganu, the mainland beaches and islands of the East Coast state are currently home to one of the largest Green Turtle populations in Peninsular Malaysia, averaging between 2000 to 2500 nests per year. The state government is tapping into turtles as a major tourism draw, categorising the species into its 8 clusters of tourism products and tourist destinations. With the tourism industry contributing to RM3.34 billion of the state's revenue last year, WWF-Malaysia hopes that more turtle-friendly tourism will be promoted in the state to run parallel with current turtle conservation goals.
Dr. Dionysius added, "Tourist arrivals to Terengganu in 2012 reached 3.38 million visitors with 2.77 million locals and 607,000 foreigners. Turtle ecotourism if done right – with proper guidelines in place would generate income for local communities and help ensure that turtles can continue to play their role in keeping our marine ecosystem healthy."
Turtle populations in Malaysia have seen a decline over the last few years due to threats such as being accidentally caught and drowned in fishing gears, uncontrolled development and turtle egg trade and consumption. At present, there is no national ban on the consumption of turtle eggs, with only the sale of Leatherback Turtle eggs being banned in Terengganu while the eggs of other turtle species can be consumed and traded.
In honour of these majestic species, WWF-Malaysia in collaboration with the 'Visit Terengganu Year 2013' Secretariat and Ministry of Tourism today held a WSTD Celebration themed 'Race against Extinction'. The main objectives of this campaign are to raise awareness among the local community on the need to protect turtles and their nesting beaches and to make them understand the need for turtle conservation. The WSTD celebration will also encourage members of the public to participate in exciting learning experiences about turtles, their biology and the threats turtles face.
The full-day programme carried out at Taman Awam Batu Burok, Kuala Terengganu featured an array of exciting events such as face painting, exhibitions, Turtle Costume Competition and the highlight of the celebration is the 8km Turtle Run. Winners of the first 'Turtle Run' organised in Peninsular Malaysia received cash money and runners from each category who clocked in the fastest time were given the privilege to name the turtles which WWF-Malaysia will fix with satellite transmitters during this turtle nesting season.
- Ends -



Source: http://www.wwf.org.my/media_and_information/updates__former_newsroom_main_/?uNewsID=16121
Facebook Comments