Rescues & Cruelty Cases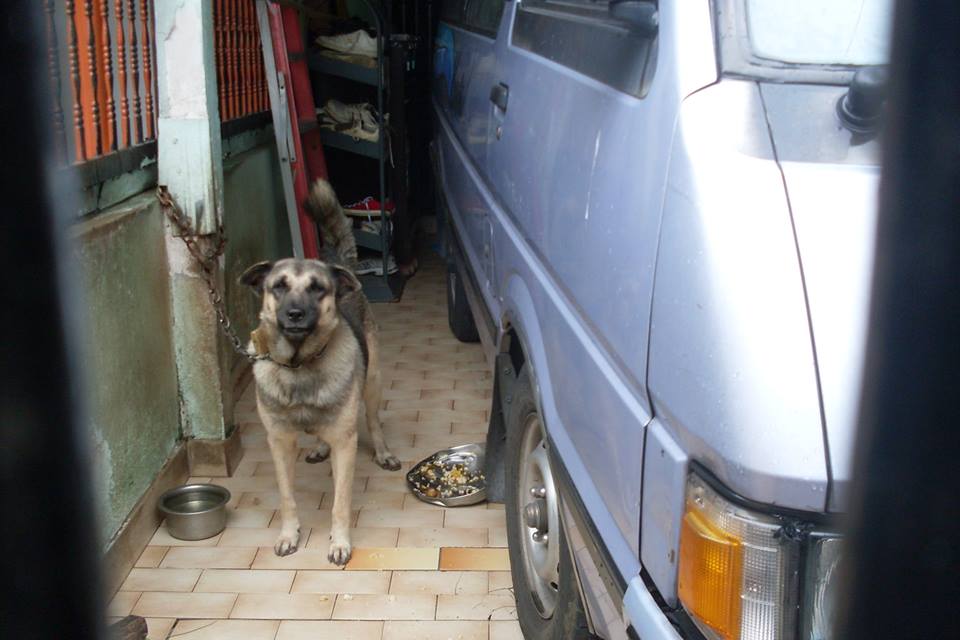 AUG 2013 – Our inspectors paid a visit to this location in Feb, and again to follow up on 19th Aug.
The dog was lying down when they arrived. Dog was very well fed, and fierce. Family explained that the dog chewed many collars off so they put the heavy duty chain on him. They also said they have contractors coming in & out to do renovations so they chained the dog up and only released every few days. We told them to change the chain and replace with a tough collar, if they must restrain him when the contractors are going in and out.
SPCA Selangor says:
Caging or tethering dogs for more than 8 hours will definitely cause frustration, destructive habits and aggression because the dog has no chance to socialize. Dog owners must remember that dogs are highly sociable and a bored dog is a destructive dog. It is highly recommended that dog owners provide ample exercise for the dogs. In this case a good quality collar and leash should be used instead of a heavy duty chain and padlock.

Source: SPCA Selangor Facebook Page
Facebook Comments