As We Gracefully Enter The Second-Half Of Year 202..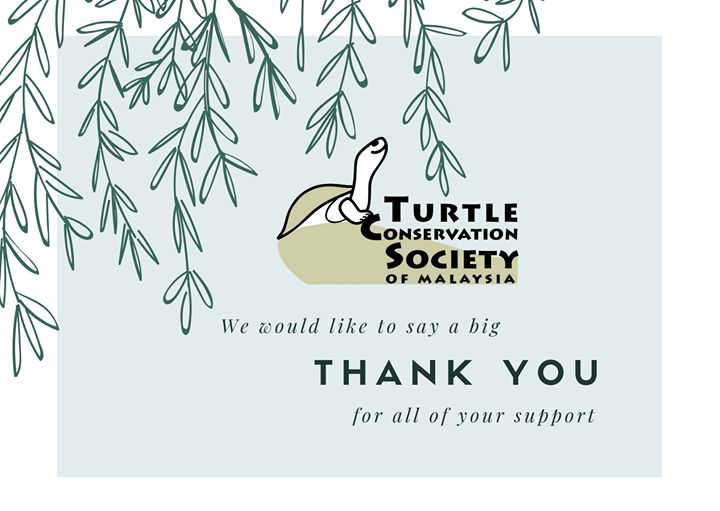 As we gracefully enter the second-half of year 2020, we would like to sincerely thank everyone for your support.
.
The past few months have been challenging but with your continuous support, it encourages us to work harder.
.
Thank you for your terrapin adoptions.
Thank you for sponsoring pallets to help feed 800+ terrapins.
Thank you for your donations.
.
If you like to make a contribution to turtle conservation, we are now back on Boost's charity list for the whole month of June. Any amount of donation is highly appreciated.
.
To adopt a terrapin: bit.ly/TCSterrapinadoption
To sponsor pallets: bit.ly/TCSSponsorpallets
To donate: bit.ly/TCSDonation
#fundraising #turtleconservation #wildlifeconservation

Source: https://www.facebook.com/TurtleConservationSocietyofMalaysia..
Facebook Comments