Graphic Images Sweet But Shy Jarek Was Just Trying..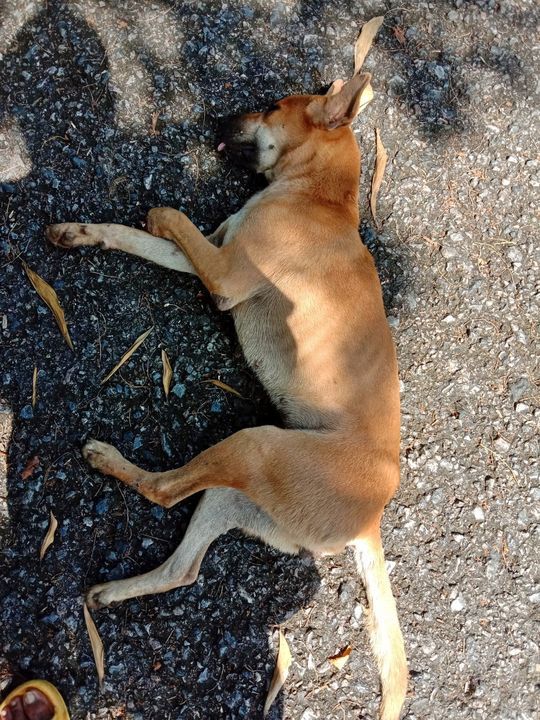 ⚠️ Graphic images ⚠️ 𝗔𝗻𝗼𝘁𝗵𝗲𝗿 𝘁𝗲𝗿𝗿𝗶𝗯𝗹𝗲 𝘀𝗻𝗮𝗿𝗲 𝗰𝗮𝘀𝗲! Sweet but shy Jarek was just trying to survive each day when something horrific happened. Can you please help dogs in dire pain today? Please go here: https://links.soidog.org/jarek
With this type of wound, it is clear that this four-year-old girl is the victim of a snare trap. It sliced her leg right off! We cannot imagine Jarek's agony. Despite the pain, she was still hobbling around trying to find food and water. 💔
Thankfully, Soi Dog received word of her terrible state and one of our Animal Rescue Officers immediately went to whisk this girl away for emergency medical treatment and safety. Shortly after arriving at Soi Dog, we amputated the remainder of her leg to end her unthinkable pain.
It is only with your compassion that we can rescue and care for dogs like Jarek. A donation from you today means that dogs like her can be picked up, provided with life-saving medical treatment, and given a second chance in life. Please go to ➡️ https://links.soidog.org/jarek and help desperate dogs like Jarek today.
We will update you on Jarek soon. Thank you for any help you can give.

Source: https://www.facebook.com/SoiDogPageInEnglish/photos/a.137025..
Facebook Comments