Wonderful News. Uncle Wui Is Back With His Family ..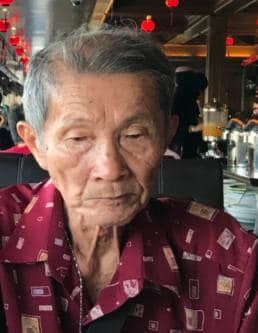 LOOK OUT & PLEASE SHARE
•••••••••••••••••••••••••••••••
My dad Mr WUI PHUNG OW age 88 lives in usj area went out alone today 21 Jun 2021 morning around 9am to attend his relative funeral at bangsar.
He was driving Avanza metallic silver WMW3357.
He didn't carry hand phone.
At 7pm, when my dad still didn't reach home, we called his relatives to check. His relatives said he didn't reached there at all.
Then my brother proceed to lodge police report. Check with police traffic no accident record.
My dad wear white collar color t-shirt with brown stripe and army green long pant. He is around 160 cm tall . He was not familiar with bangsar road & got lost before. My brother was trying to look for my dad along the road now.
Please contact me at
012-2967893 if any of you found my dad. Thanks


Facebook Comments