Introducing One Of The Many Amazing Rasma Partners..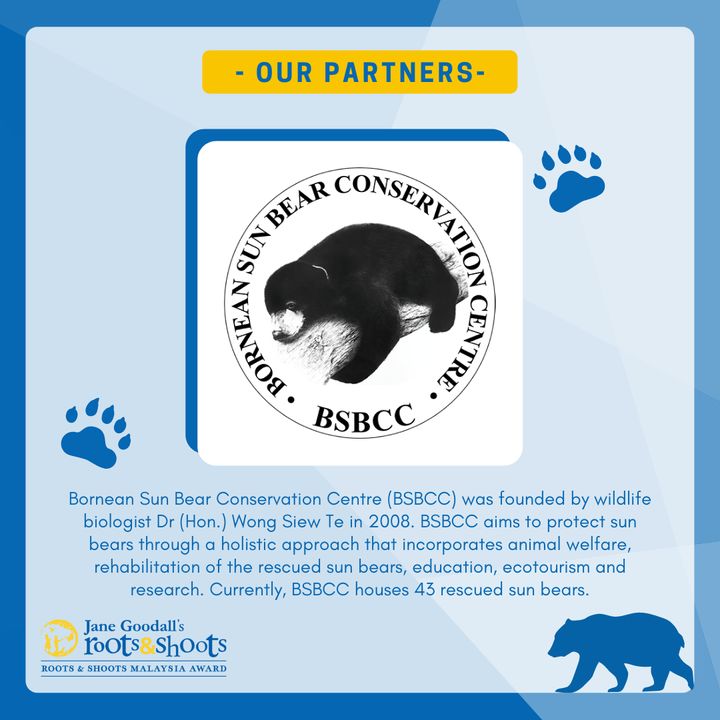 💛💙 Introducing one of the many amazing RASMA Partners this year: BSBCC 💛💙
BSBCC, or the Bornean Sunbear Conservation Centre was founded by our own wildlife biologist Dr (Hon.) Wong Siew Te in 2008.
BSBCC aims to protect sun bears through a holistic approach which incorporates:
Animal welfare 🐻,
Rehabilitation of the rescued sun bears 🌳,
Education 📝,
Ecotourism 🧳, and
Research 🔬.
BSBCC offers exciting on-site volunteering activities that focuses on sun bear rehabilitation, animal husbandry, raising awareness to tourists and many more! 🤩
Check out the RASMA website (link in bio!) for more details on what to be expected if you were to volunteer with BSBCC this year! 🙌
🤗 Applications are open until 23rd of May, so Sign Up now and join BSBCC in their conservation efforts for the sunbears.
#rootsandshootsmy #Wildlife #Photography #rootsandshoots #MalaysiaWildlife #Nature
#Volunteering #TreePlanting
#Youths #Malaysia #Sustainability #Biodiversity #Environment #Climateaction #Climatechange #Makeadifference
#Ekollforchange #Youthmovement #EkoEko
#RASMA"

Source: https://www.facebook.com/924104410951949/posts/5627275410634..
Facebook Comments