Pretzels Was One Of Eight Newborn Puppies Brought ..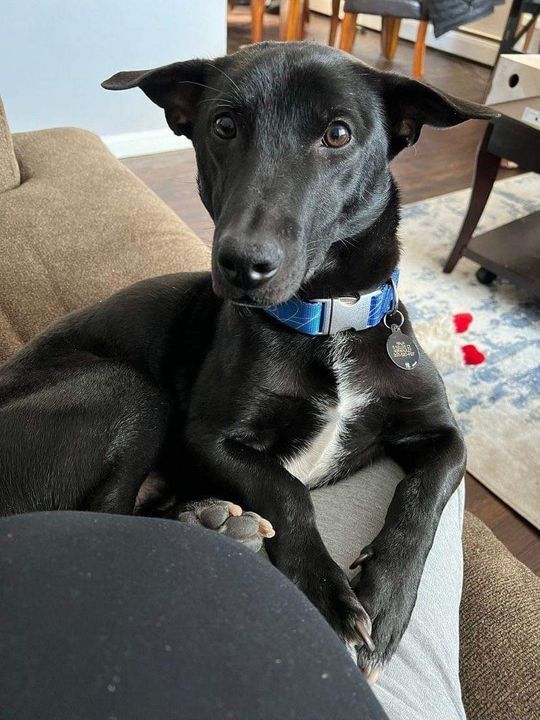 Pretzels was one of eight newborn puppies brought to Soi Dog in December 2020 after being dumped in a sack in the middle of the road. Once brought to safety, they needed treatment and round-the-clock care, including bottle feeding.
During his six months at the shelter, Pretzels grew into a cute, confident little lad who welcomed visitors to his enclosure with great enthusiasm, so it wasn't long before he was snapped up by our wonderful partner rescue Garden of Hope Rescue in Connecticut, USA. He travelled there to join them just before the CDC import ban took effect in July last year.
Pretzel's love of people captured the hearts of a family who took him home and renamed him Ninja. Here's a lovely update the Garden of Hope Rescue team shared with us:
"[His owner] said he's very attached to her and her daughter. He also knows the baby is arriving soon and is always cuddling with her bump. Ninja was the daughter's Valentine this year and they adore him so so much. He's the best, silliest dog."❤
Please visit our website to give a rescued dog like Pretzels the chance to join your family: https://www.soidog.org/adopt-a-dog

Source: https://www.facebook.com/108625789179165/posts/7429068833801..
Facebook Comments