Just Like His Namesake, Butterboy Is The Sweetest,..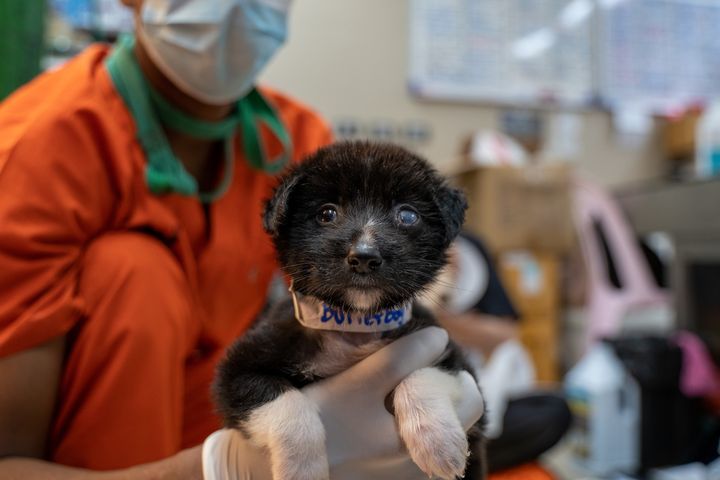 Just like his namesake, Butterboy is the sweetest, which might leave you surprised to know that he was abandoned. Found in a sandbag on the side of the road with his siblings, Butterboy had been discarded like a piece of rubbish at just a few weeks old. 💔
We're not sure what happened to their mother, but we can only imagine the fear Butterboy and his siblings must have felt to be left all alone in such a dangerous setting with no one to protect them. 😔
Thankfully, someone found the young pups and had the kindness to bring them in. Sadly, one of Butterboy's siblings didn't survive due to their wounds, but two of them were able to be adopted, which leaves little Butterboy…
After an examination, it was clear that Butterboy was struggling with a few health problems. He was dehydrated and had an ulcer and redness in his left eye causing him a lot of discomfort.
He's currently recovering in the hospital, and we hope he'll be able to make a full recovery so he can have the chance to know what it's like to be loved by his own family one day.
Butterboy is one of the many puppies we currently have in our care. With no one else to help them, we will ensure they receive the very best care possible, so they have the best chance of a future ahead of them. Your donation today can help us care for puppies like Butterboy. Please leave a gift today: https://links.soidog.org/help-a-puppy-like-butterboy.

Source: https://www.facebook.com/416170950540747/posts/4223283599250..
Facebook Comments