Petronas Penapisan Terengganu Pptsb Celebrated The..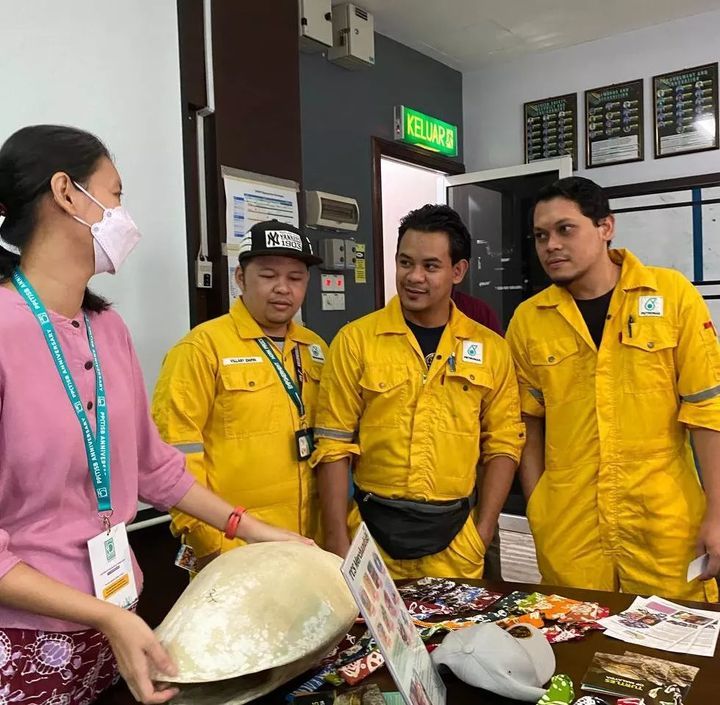 Petronas Penapisan Terengganu (PPTSB) celebrated their 40th Anniversary at Kerteh last week🥳
We were invited to open an booth and sell our batik merchandizes which are handmade by the local women of Kampung Pasir Gajah. We also brought specimens and live baby Terrapins to show our guests.🐢
The guests were curious and astonished as they gain a lot of information and insights on River Terrapins. Besides, they were happy to support our community empowerment project conducted for the local women, by purchasing the merchandizes.🤩
PPTSB also conducted a wholesale to collect some fund which will be very helpful for us. Petronas has been supporting us for quite a long time which we really appreciate and we also hope that corporate companies should reach out conservation organisations to bring a change in one's life.🤗
#PP(T)SB40thanniversary #petronas #conservation #riverterrapins #Bataguraffinis #awareness

Source: https://www.facebook.com/263977236974570/posts/5654876067884..
Facebook Comments