Join The Sea Youth Sustainability Summit 2023 To C..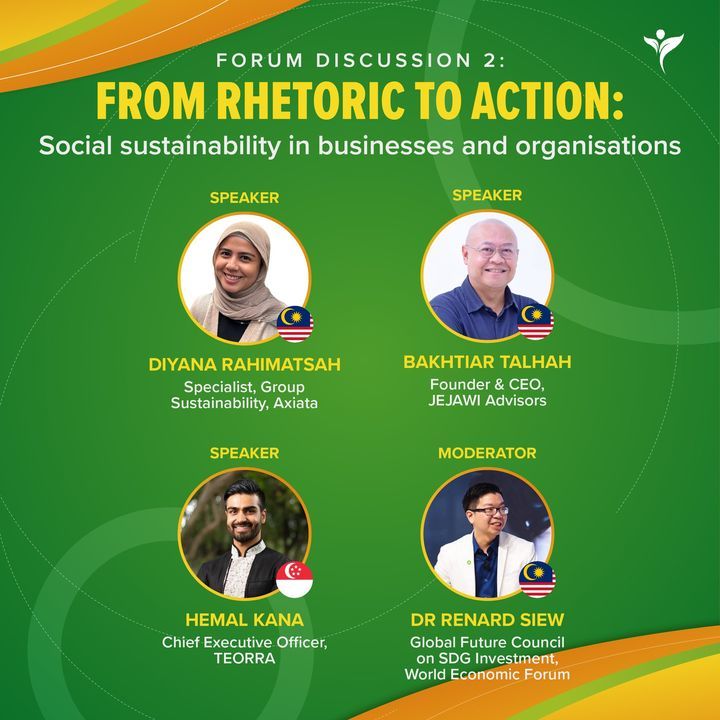 Join the SEA Youth Sustainability Summit 2023 to catch these panellists at the forum entitled 'All about social sustainability in businesses and organisations.'
Social sustainability in businesses and organisations involves recognising the interconnectedness of business operations, social impacts, and environmental stewardship, as well as taking action to create a more sustainable future for all stakeholders.
This forum discussion will explore environmental and sustainability practices that are crucial in today's organisational activities. The panellists will also speak about how businesses and organisations contribute to social sustainability and the importance of building relationships with people, communities, and society.
Visit www.seayouthsummit.com to register or learn more. Thank you.
#SEAYSS #YouthSustainabilitySummit #wwfmy

Source: https://www.facebook.com/108100218241/posts/1016277860484824..
Facebook Comments