Planting You Own Catnip For Your Cats!
Ng Chen Chen has donated many packets of catnip seeds for us to sell to raise funds. Thank you so much, Chen Chen.
The seeds are from Singapore and we will be selling them at RM10 per packet for fund-raising.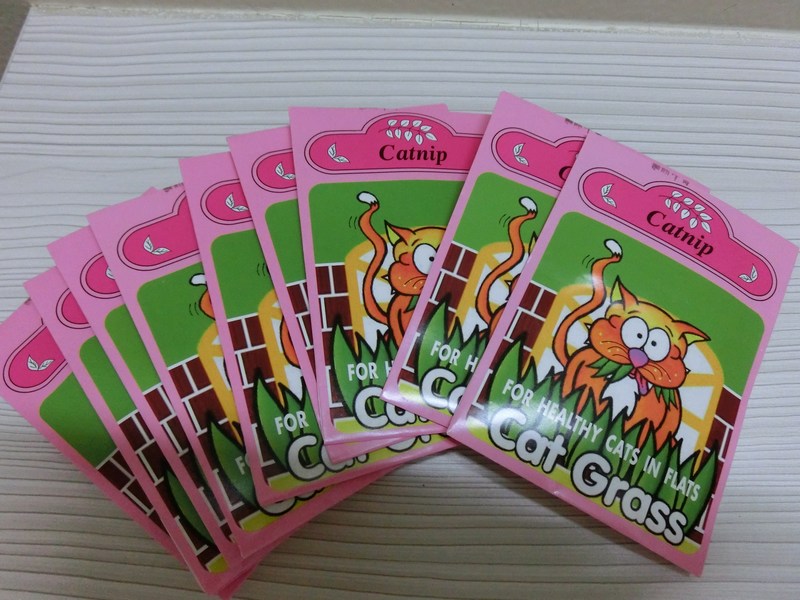 †There are instructions on how to plant them.
Chen Chen has successfully planted them and her cats go crazy playing with the leaves! Here's a photo of her cat Hook playing with catnip leaves:
Photo courtesy of Ng Chen Chen
If you would like to purchase the seeds from us, please write to me at chankahyein@gmail.com to arrange for postal delivery. Otherwise, we will be at the Cutie Pet Fair on 29th and 30th September and you can get it from us then.


Source: http://myanimalcare.org/2012/09/12/planting-you-own-catnip-for-your-cats/
Facebook Comments