Workshop: Starting Right Is Essential With Your Pet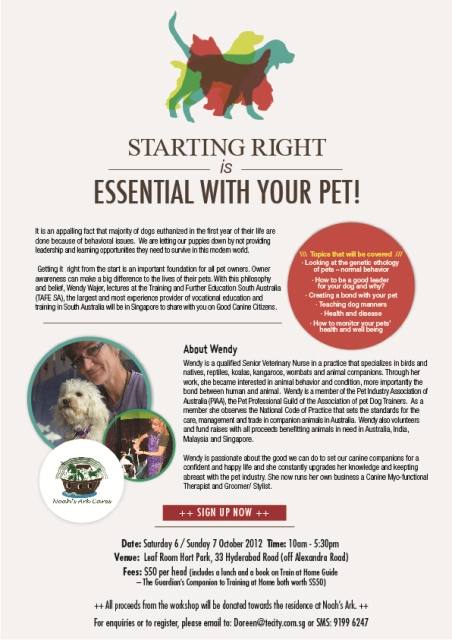 Ideal for first time dog owners to understand their pets and to start on the right track.
We?ndy has a passion on animal behaviour issues and she will be sharing with us on how we can set our canine companions for a confident and happy life.
Topics covered:
How to be a good leader for your dog and why.
Creating a bond with your pet
Teaching dog manners
Your dog's health
How to monitor your pets' health and well being


Source: http://zeuscommunications.blogspot.com/2012/09/workshop-starting-right-is-essential.html
Facebook Comments