Brownie's Got All The Love In The World, He Is Jus..
My name is Brownie. I was minding my own business when a car came out of nowhere and ran me over. A local person saw what happened and called Soi Dog for rescue.
Now I am in safety here at the shelter in Phuket. The doctor's fixed my broken leg that I sustained from the car accident and I recovered well. Now I am ready to find my forever home.
The volunteers here say that I look very special with my wrinkly forehead. They say that I have a cheeky twinkle in my eye and that I like to play with them. Tug of war is my favourite. I will paw my volunteer for attention and I love if that results in chest rubs, they feel so good.
I am very keen to get out of my enclosure because this means I get lots of one-on-one time with my volunteer which I love so much. I am very much a people dog and would love to share a home with you.
I can easily travel to the US, Canada or Europe. Please don't make me wait. I have so much love to give! Please adopt me or enquire about me here: https://links.soidog.org/Adopt-Brownie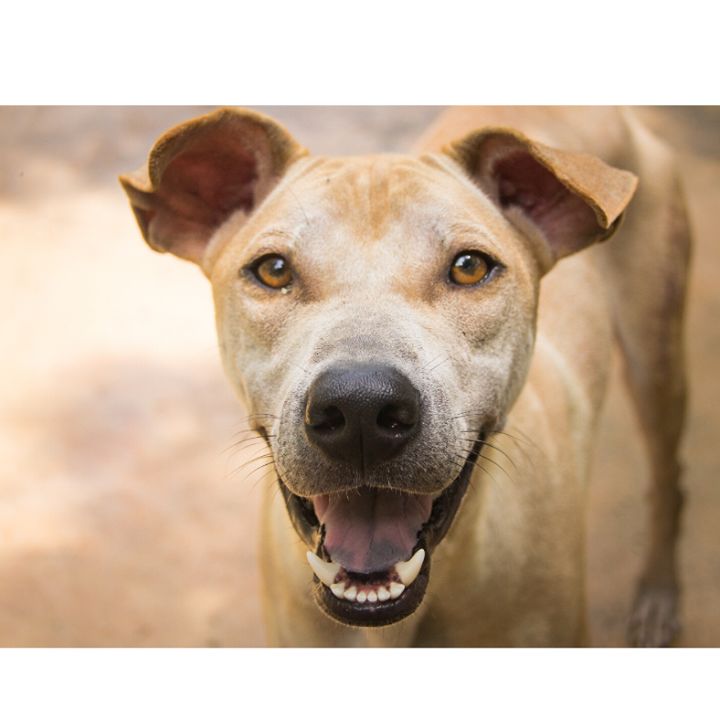 Thank you for giving serious thought to saving the life of an animal in need. Here you will find more information on the process and costs involved.

Source: https://links.soidog.org/Adopt-Brownie
Facebook Comments