I Remember Coming Home From School In My Scruffy U..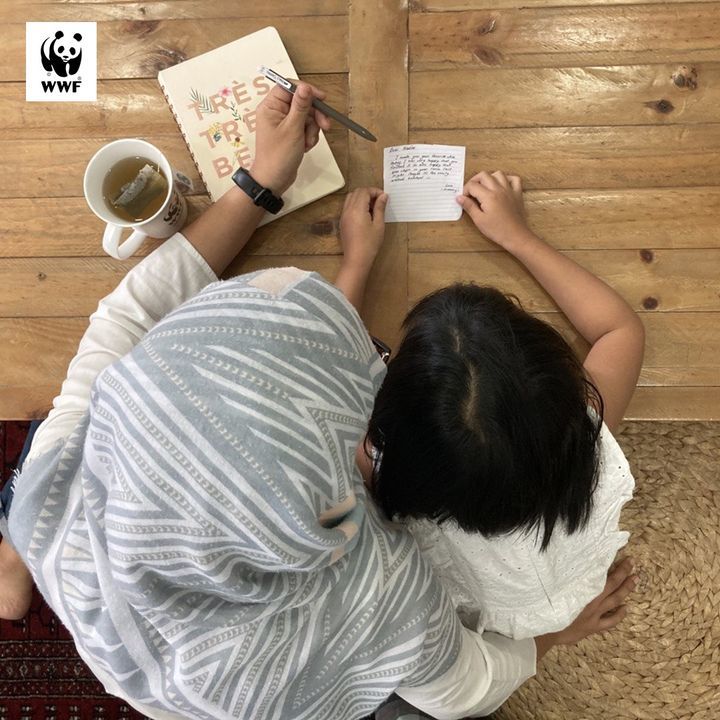 "I remember coming home from school in my scruffy uniform and messy hair, rushing to see the notes my mom used to leave before she left for work. I found her neat and clean cursive handwriting admirable. I would throw myself down onto the sofa and read the notes out loud, excitedly. The notes would vary from recalling the incident from the night before or how she felt about me. Even though the reading time lasted for one or two minutes, I felt that it was precious because she let me know what mattered to her."
"Now that I am all grown up, I do the same with my daughter, and when I have the chance to write something, I would. I've taken part in #SpeakUpForNature and written to my leaders to let them know what environmental issues they need to tackle because it matters to my community. I lent my voice to nature, have you?" – F. Zainol
Write to your leaders now and let them know what matters to you and your community. Go to Education for Sustainable Development Malaysia to find out how.

Source: https://www.facebook.com/wwfmy/photos/a.159457438241/1016073..
Facebook Comments