We Conclude Spayandneuterawarenessmonth2021 With A..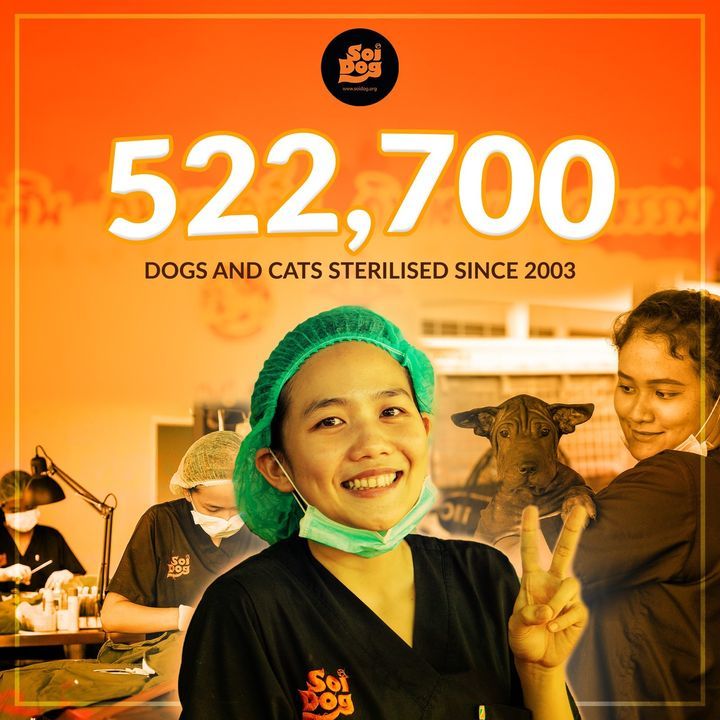 We conclude #SpayandNeuterAwarenessMonth2021 with a look back at what was achieved in the last 17+ years by Soi Dog's Catch I Neuter I Vaccinate I Return programme. 🧡🖤
Read more via our website: https://www.soidog.org/content/spay-neuter-and-vaccination-cnvr
Soi Dog's spay and neuter programme has grown in leaps and bounds over the last few years as the programme expanded to Bangkok and many other areas around the country.
Each project within the programme is carried out after a careful survey of the area and during the operations, animals receive care to western standards.
The quality of the overall planning and execution of the programme is what has helped it grow to what it is today.
Thank you for your support as none of this would have been possible without you. 🙌
Without a carefully planned out mass sterilisation programme, we will never be able to stop the suffering of our beloved street dogs and cats.
🐶🐱
You can watch the series of videos we shared recently here, for more information on the CNVR Programme:
https://www.facebook.com/watch/108625789179165/257425602493242
You can contribute towards this life-saving programme here: https://www.soidog.org/content/spay-neuter-and-vaccination-cnvr
#WorldSpayDay #SoiDogCNVR #TNR #CNVR #SoiDogFoundation #spayandneuter #dogrescue #streetdogs

Source: https://www.facebook.com/SoiDogPageInEnglish/photos/a.137025..
Facebook Comments