Eloa May Have A Wobbly Walk, But Her Heart Is Steady And True
A spring in her step and a smile on her face, say hello to our 🌟Dog of the Week🌟 Eloa: https://links.soidog.org/say-hello-to-eloa
The first thing you're likely to notice about Eloa is her unique walk caused by a neurological condition called ataxia. Less a walk and more of a prance or a march, our vets spotted it as soon as she arrived at the shelter as a three-month-old puppy back in 2016. As you'll see, her ataxia is no obstacle to her living a fun and happy life.
What does hold five-year-old Eloa back sometimes, though, is her lack of experience of the world. The Soi Dog shelter is all she's ever really known, so she can find unusual sounds and unfamiliar faces scary when out on her walks. However, she's shown she can overcome her fears when she's got a reassuring friend by her side.
Eloa is looking for someone to show her that the big bad world isn't so bad after all. Could that be you? Her doggie bags are packed, and she's ready to prance her way to you! https://links.soidog.org/say-hello-to-eloa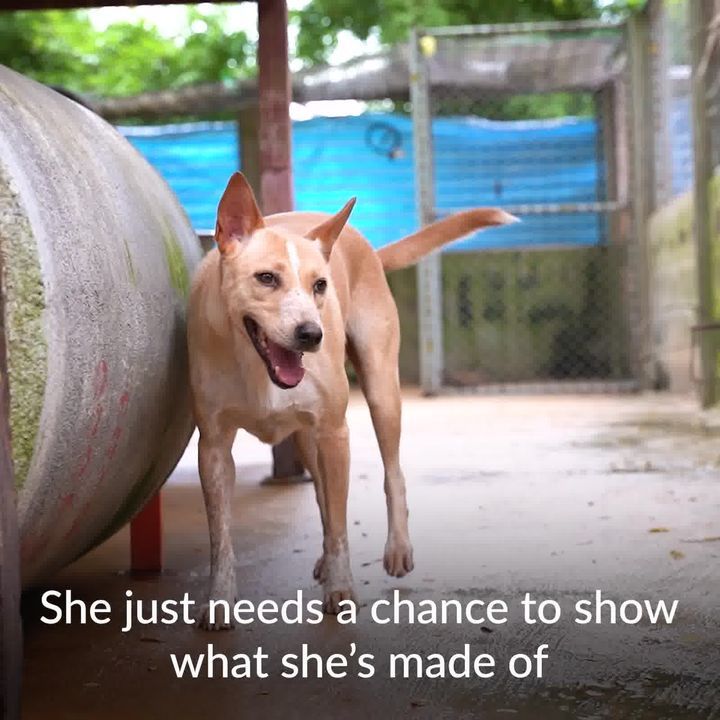 Source: https://www.facebook.com/SoiDogPageInEnglish/videos/20284991..
Facebook Comments