Little Stray Cat Was Hit By A Car Not Long Ago And..
小浪猫咪刚才不久前被车撞倒受重伤
真的好心疼
紧急送院后抱着一丝希望用力为他祈福
但刚刚还是接到兽医传来的噩耗
小小的他还是撑不过,离世了
一起为他祈福
愿他一路好走
我们为他取名 "跳跳虎" …
#不断不断的用力呼吁大家⚠️
#请领养结扎不弃养⚠️
#减少流浪猫狗悲剧⚠️
#你我有责⚠️
#驾驶还请多多注意路旁浪浪身影⚠️
#你会痛它也会痛!
………………………….
Little stray cat was hit by a car not long ago and was seriously injured.
Very heartache to see this.
After being sent to the vet clinic urgently, we hold a glimmer of hope and praying hard for him.
But we just received the bad news from the vet that the kitty couldn't survive and passed away.
Let's pray for him together and may he rest in peace.
We named him "Tigger"…
⚠️ Please please #AdoptNeuterAndNeverAbandon
It's our responsibility to reduce the tragedy and population of homeless animals together.
Watch out, drivers!
Furkids are NOT traffic conscious.
Animals feel pain like we do! ⚠️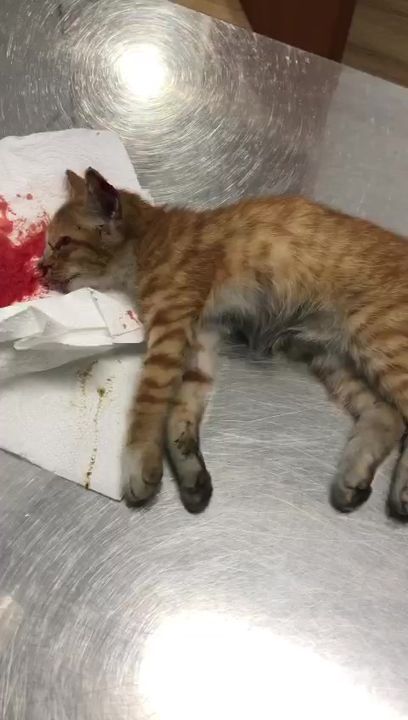 Source: https://www.facebook.com/hopejb/videos/429953801818704/
Facebook Comments