What's On The Other Side?
The grass is greener on the other side.🍀
This week's #Catwatch features Veolot who was begging for some lovin' and the chance to explore.
You will notice that Veolot is almost tail-less, and this is the exact reason he was brought to Soi Dog. He had a necrotic wound on his tail when we found him and needed immediate veterinary treatment.
Veolot's tail had to be amputated, but it didn't stop him from being curious nor happy. And eventually, he found his forever home, making his kitty dreams come true.🤗
Thank you for saving the lives of cats like Veolot and giving them somewhere safe to live meanwhile.They get a second chance because of amazing people like you.
To help stray cats of Thailand, you can:
😻Donate
😻Sponsor or even
😻Adopt
Visit www.soidog.org for details.
#caturday #SoiDogFoundation #Phuket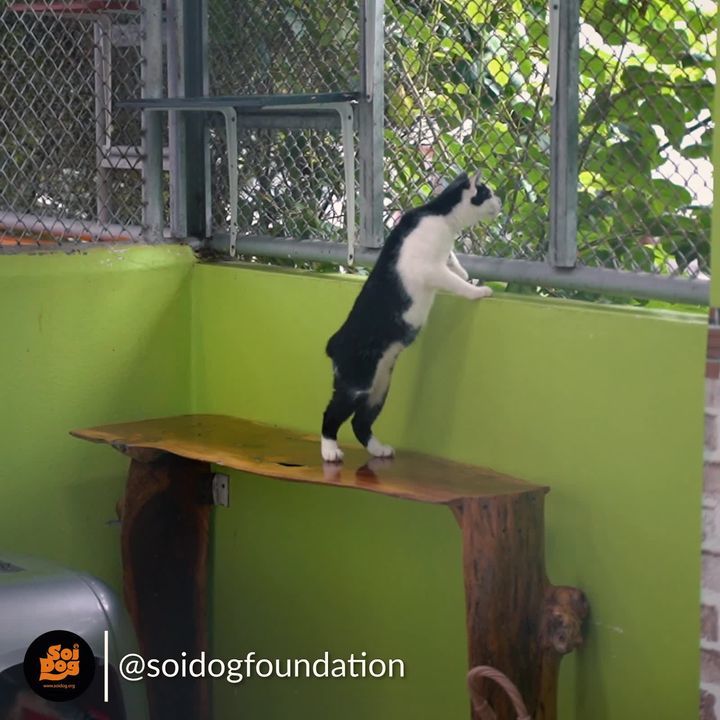 Source: https://www.facebook.com/SoiDogPageInEnglish/videos/25876218..
Facebook Comments