This Is Sweet Machin, She Was In Terrible Conditio..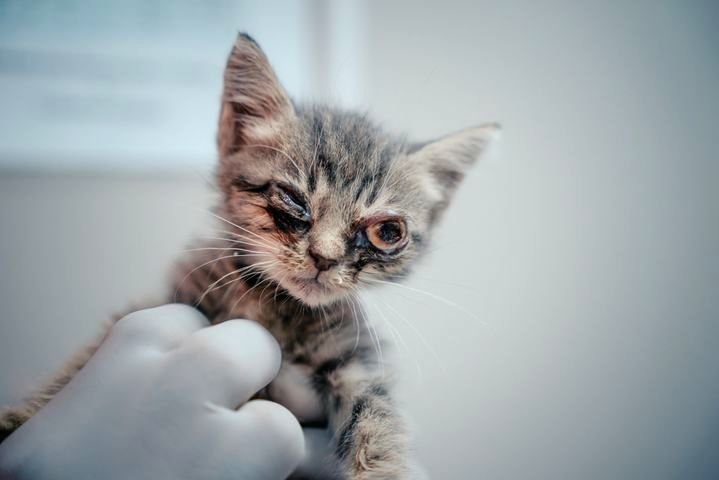 This is sweet Machin, she was in terrible condition when she was rescued. She had severe cat flu, both of her eyes were badly infected and she couldn't breathe properly. Thankfully, Machin had a kind local who fed her every day and noticed her poor condition. If it wasn't for them, Machin would still be out there, struggling to survive 💔😥.
Machin was rescued and brought to our hospital for urgent treatment. Sadly, her eyes were already too infected and she was completely blind. She is now receiving round the clock care and once her condition stabilises, she will need both of her eyes enucleated. This sweet kitten will then have to face a long journey to full recovery, but with your help, she will receive all the support she needs. Will you please give a gift for Machin and the many other kittens under our care? Please give here: https://links.soidog.org/give-for-sick-kittens 🐾🙏
Kittens often have a very weak immune system, and need the best care possible to grow into healthy cats. Only with your help can we ensure Machin and many more receive it. Please make your donation today: https://links.soidog.org/give-for-sick-kittens 🐾🙏

Source: https://www.facebook.com/108625789179165/posts/7287609441280..
Facebook Comments