Terengganu Turtle Camp 2022 Was A Triumphant Succe..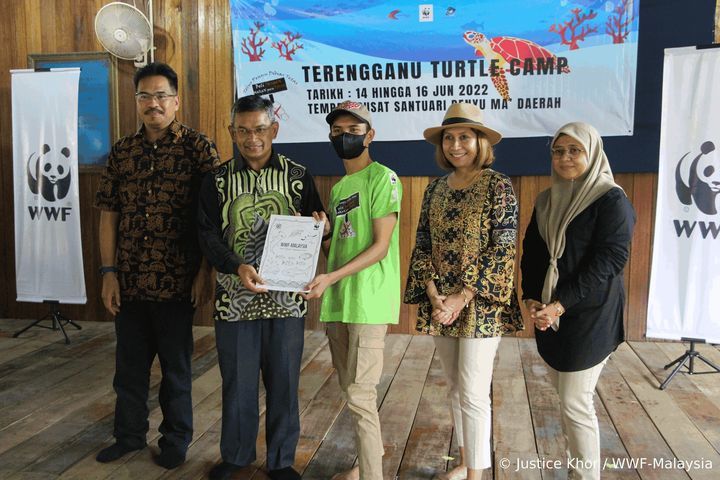 Terengganu Turtle Camp 2022 was a triumphant success with the participation of 30 students from local institutes of higher learning – especially because this year's camp holds a special place in light of the amendment to the Terengganu Turtle Enactment, which includes a ban on the sale of eggs of all turtle species.
For the love of sea turtles and to continuously advocate for holistic sea turtle conservation, we are working to engage youths, local community-based organisations and key authorities on the gazettement of the pristine 1.7km beach of Ma' Daerah. In addition, we are also working to protect the surrounding Bukit Labohan and Bukit Tengah as crucial barriers of light pollution to further safeguard Ma Daerah's wonderful natural environment.
Telur penyu dibiar tetah. Beli jangang, makang pun tak amboh.#GanuCaknaPenyu #TogetherPossible Pusat Sains & Kreativiti Terengganu Jabatan Perikanan Malaysia (DOF)

Source: https://www.facebook.com/108100218241/posts/1016189858277824..
Facebook Comments