Wear Your Love For Singapaw Singmeowpaw Special. S..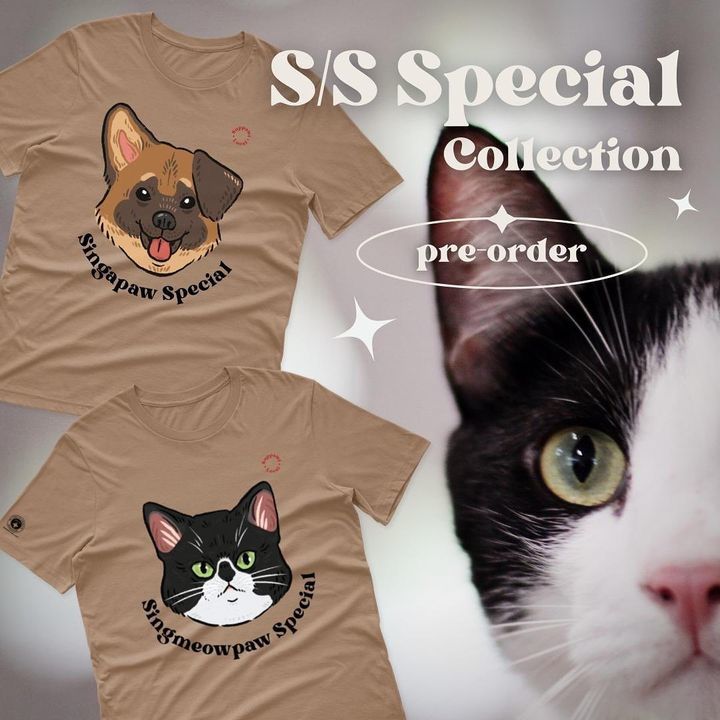 WEAR YOUR LOVE FOR SINGAPAW & SINGMEOWPAW SPECIAL
#SUPPAWTLOCAL
To celebrate our National Day, we're releasing a pre-order for our Singapaw and Singmeowpaw Special shirts! What better way to support and #celebratelocal than to wear our love for our local breeds proudly everywhere we go? (─‿‿─)
PRE-ORDER:
❤️ Visit spcasingapore.com (under T-shirts) to place a pre-order (shipping details will be shared later)
🤍 Sizes (unisex) available: XS, S, M, L, XL
❤️ Pre-order price: $20 + free gift / Post pre-order: $22
🤍 Pre-order will close end of August 2022
❤️ Disclaimer: The product images shown are for illustration purposes only and may not be an exact representation of the product.
WE WOULD LOVE TO SHOWCASE YOU! To do so, simply send/tag us in a photo of you wearing our merch (after receiving your order) alongside your very own SS! You're all wonderful meowdels and we can't wait to share them. (ミⓛᆽⓛミ)✧

Source: https://www.facebook.com/262947298154/posts/1015944479533315..
Facebook Comments