On Global Tiger Day 2022, Wwf-Malaysia Launched An..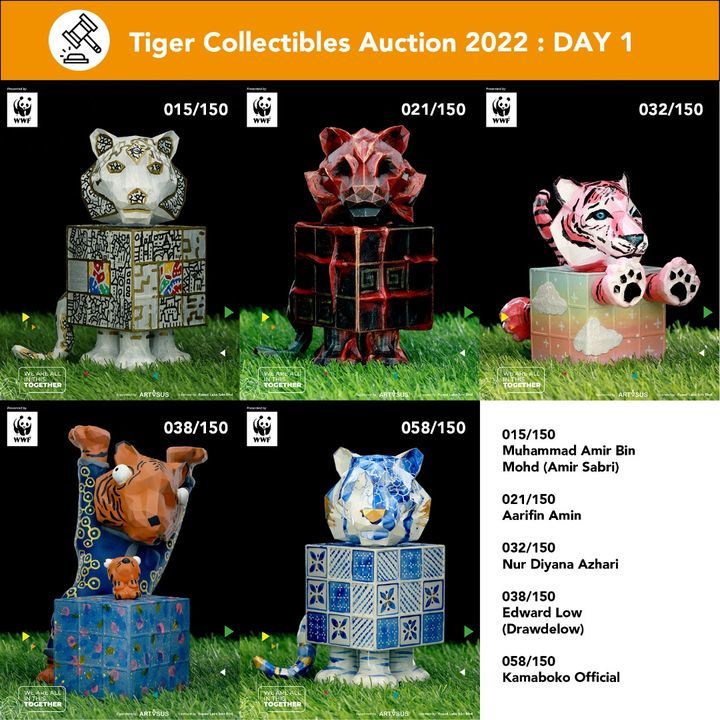 On Global Tiger Day 2022, WWF-Malaysia launched an art collection featuring 150 Malayan tiger collectibles for all art and tiger lovers out there. Each tiger collectible comes with its own custom design and conservation message from the artist. Just like how every tiger has its own unique pattern of stripes, each collectible was designed, licensed and certified as a one-of-a-kind collectors piece; no two are alike.
If you're looking to get your hands on one of these unique collectibles, you might be in luck. 15 tiger collectibles specially designed by 15 Malaysian artists will be up for a special auction from Thursday, 18 August to Saturday, 20 August. The auction will feature a rare collection of Malayan tiger collectibles that you will not find anywhere else.
Join our auction watchlist on
https://bit.ly/3SGvwCC to receive a reminder before the auction goes live. This will be a sale you don't want to miss. Thank you for your support.

Source: https://www.facebook.com/108100218241/posts/1016199486430824..
Facebook Comments