Animal 3Rs: Rescue, Rehabilitate, Rehome [ Part 1/4 ]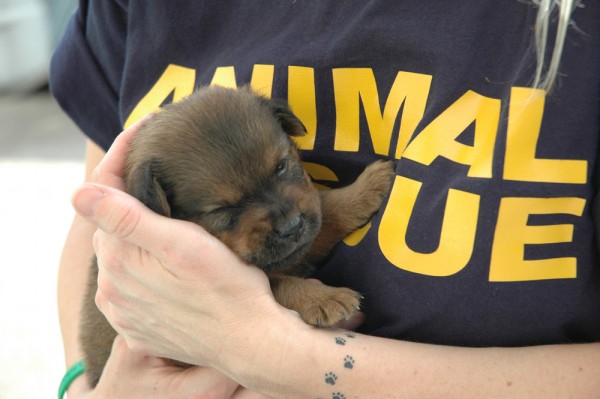 Perhaps you have received e-mails or text messages before from groups or individuals who need to find homes for cats or dogs. Perhaps you have encountered booths put up by animal rescue groups at public events and in shopping centers to find homes for the formerly stray or abused animals under their care.

Perhaps you have wondered how these people could devote so much of their time, energy and effort into caring for unwanted animals; whether the animals would ever find homes and what happens to the animals that are not adopted.

There is a small but growing number of volunteer stray animal rescuers in our country, and their mission is to help reduce the burden of our overcrowded and underfunded animal shelters and prevent healthy animals from being put to sleep.

Stray animal rescuers can be loosely divided into 2 categories: Incidental Rescuers, and Organized Rescuers.

Incidental Rescuers are not intentional animal rescuers in that they did not plan to pick up stray animals, but found themselves in a situation where they have to provide care to one or more animals in need of medical attention and a new home. It could be a concerned neighbor who finds a dog left behind by a family that has moved away, or a student who brings home an injured cat but is unable to keep it.

Toby is one such case. A young lady and her friends found Toby at a food court in Petaling Jaya in September 2007. He was badly injured in a road accident and in grave need of medical attention. The good Samaritans brought Toby to the vet, where they learned that Toby's right hind leg had to be amputated. The medical bills were rather high, and so other friends chipped in to pay for the unfortunate kitty's surgery and medication. An e-mail circulated to collect funds for Toby's vet bills was so successful that his rescuers managed to pay for his vaccination and neutering as well.

At the same time, Toby's rescuers had to find him a new home, as they lived in apartments or rented accommodations that did not allow them to keep pets. Then a kind offer came in from an expatriate schoolteacher and her family, who have sufficient experience in caring for rescued and injured cats. Toby went to his new home in November 2007.

Not all injured animals are as fortunate as Toby, and it is hoped that by learning more about efforts to rescue, rehabilitate and rehome animals, you will be inspired to offer them your support and assistance.

Organized Rescuers, in contrast with incidental rescuers, actively locate, round up, foster, neuter, rehabilitate and rehome stray animals. Most of them have websites or blogs informing the public of their latest activities and the animals available for adoption. Some even give out their telephone numbers to allow people to contact them if there are animals that need to be rescued. Some have earned the support of commercial establishments such as shopping centers or night markets to set up weekend booths offering animals for adoption. Others strive to find homes for their animal wards by e-mail. Many are former or current volunteers with animal shelters such as SPCA, PAWS or NANAS. Some have fostered young animals for registered animal charities before and could not accept the fact that animals that are not adopted within a certain time frame would have to be destroyed, and have therefore started their own initiatives to find homes for the animals in their care.
Facebook Comments